Event 2: Celebrating 
The
World Quantum Day
On the World Quantum Day experts from several European NRENs presented their activities and projects related to quantum technologies. Through their short, lightning-talk like presentations, the participants were able to learn about the
current status
of their activities, ongoing projects, meet the NREN experts and get instructions where to find more information.
The
infoshare
was organised by Network Development Work Package (WP6) of the GÉANT 5-1 project. 
CYQCI has
participated
the event as part of the EUROQCI initiative.
Event
3
: "Official CYQCI Kickoff Meeting"
(15 May 2023)
The kick-off event
of
CYQCI
took place on Monday, May 15
th
,
2023, in the presence of the Deputy Minister of Research, Innovation and Digital Policy, Mr.
Philippos
Hadjizacharias
and the General Director, Dr.
Stelios
Himonas
.
The opening event for CYQCI was attended by high-ranking government officials, end-users of the network and the and members of the consortium which is coordinated by Professor Kyriakos Kalli from the Department of Electrical Engineering and Computer and Information Engineering of CUT. The Department of Electronic Communications, the Digital Security Authority (DSA), the Cyprus Research Academic Network (CYNET) and the Cyprus Telecommunications Authority (CYTA) were all part of the event presenting their contributions to the next steps of the project's objectives
with the
presence of
the
National Security Authority
(
NSA
)
.
https://www.linkedin.com/feed/update/urn:li:activity:7066358545310507008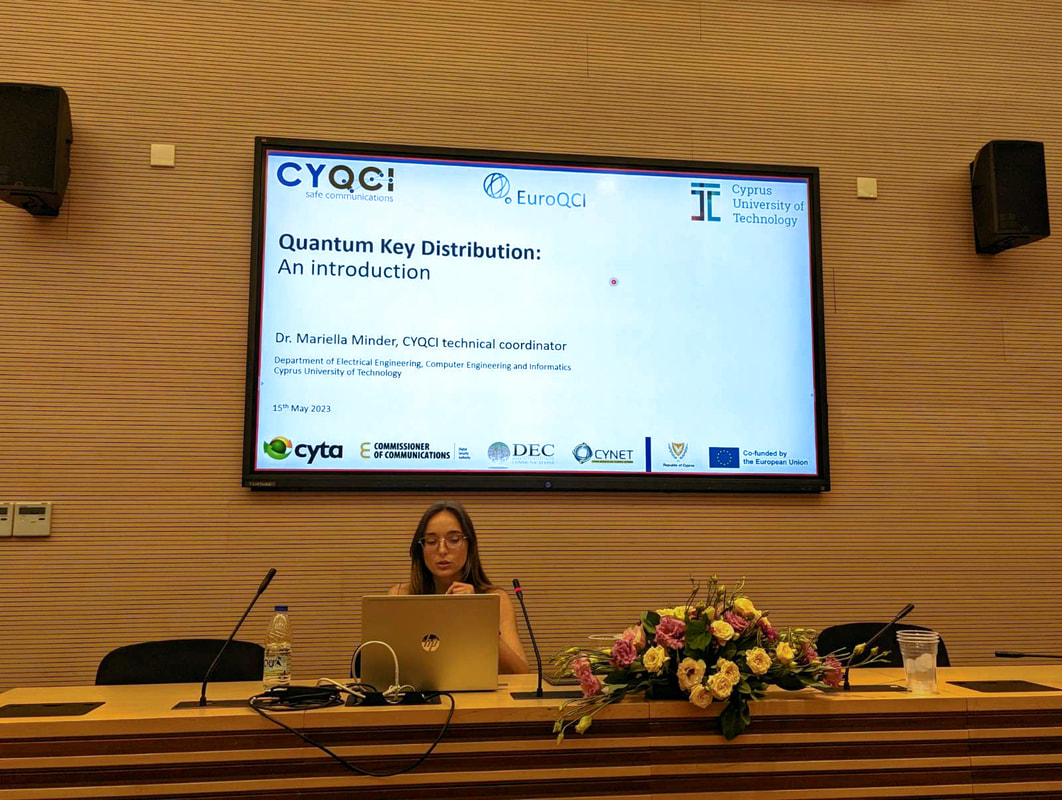 Event
4
:
6th Annual
ScyLight
Conference  Athens
, Greece 15 - 16 May 2023 & Workshop - Quantum Internet 
at
Kalavryta, Greece 17 May 2023
P
articipation of the CYQCI in the panel discussion of Round Table: National Plans for Quantum Satcom systems today. The panel
provide
d
updates on national plans and initiatives
of Cyprus
,
Greece
and Ireland, and allowed for an open discussion with the audience.
On the 17
th
of May the Quantum Internet Workshop hosted the participation of CYQCI among many conference participants which featured though leadership presentations and discussions of the topic.
​
https://www.linkedin.com/feed/update/urn:li:activity:7066369590229897216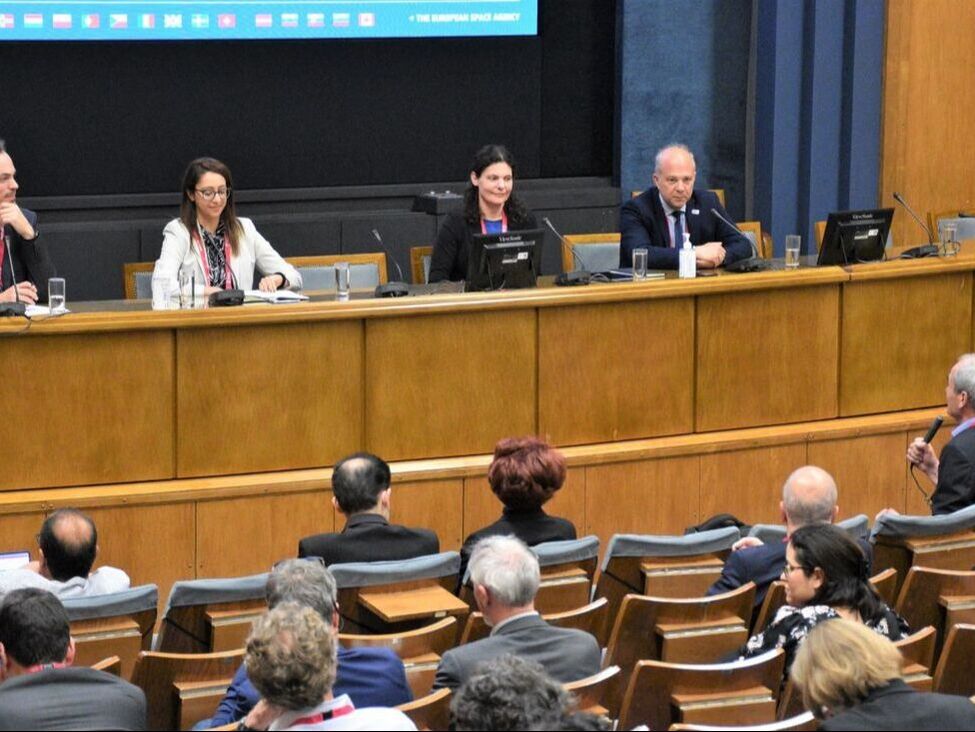 The CYQCI project is co-funded by the European Commission and the Cyprus Deputy Ministry of Research, Innovation and Digital Policy under the Grant Agreement No. 101091655